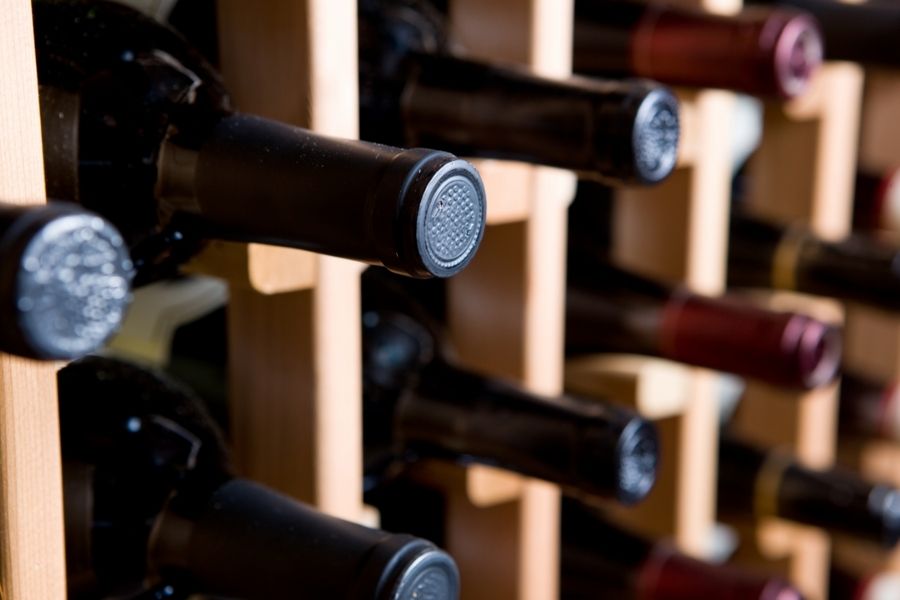 November 18, 2021
Wine Room Inspiration For 2022
There is nothing quite like stepping into an expertly crafted wine room. And after the struggles we've all faced, and the amount of time we all now spend at home, it's no wonder that more and more people are considering adding these unique spaces to their homes.
To build a beautiful wine room, you need expert craftsmanship, technical know-how, and a plan. We hope this guide to Wine Room Inspiration for 2022 will help!
Wine Room Inspiration
When you're dreaming up your wine room, the first choice is whether you want it to blend in with your home's existing design and decor, or if you'd like to have a separate aesthetic that makes a big statement (replica English tavern, anyone?).
See more things to consider before creating a custom wine room here. Otherwise, let's jump into the wine room inspo.
Incorporate Multiple Storage Options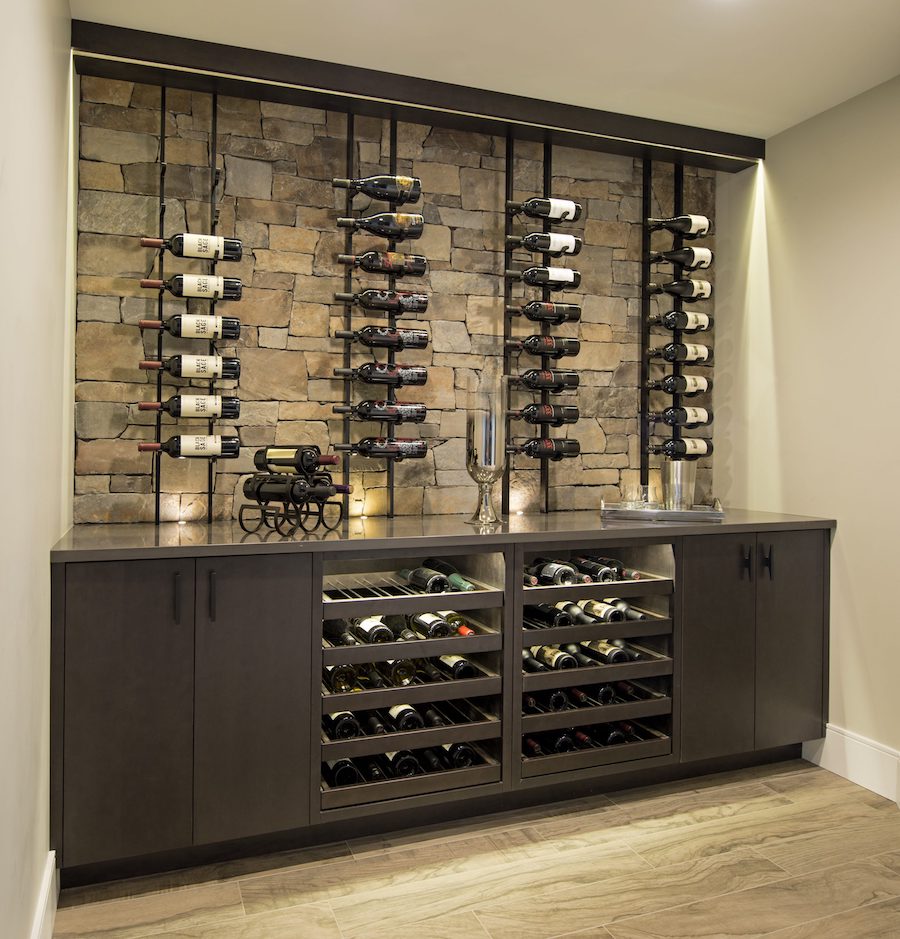 Many wine collectors have special occasion bottles they'd like to display more prominently, along with 'everyday' bottles that can be kept out of sight. Take a serious look at your collection, and decide what kind of storage options you need – and then embrace them all!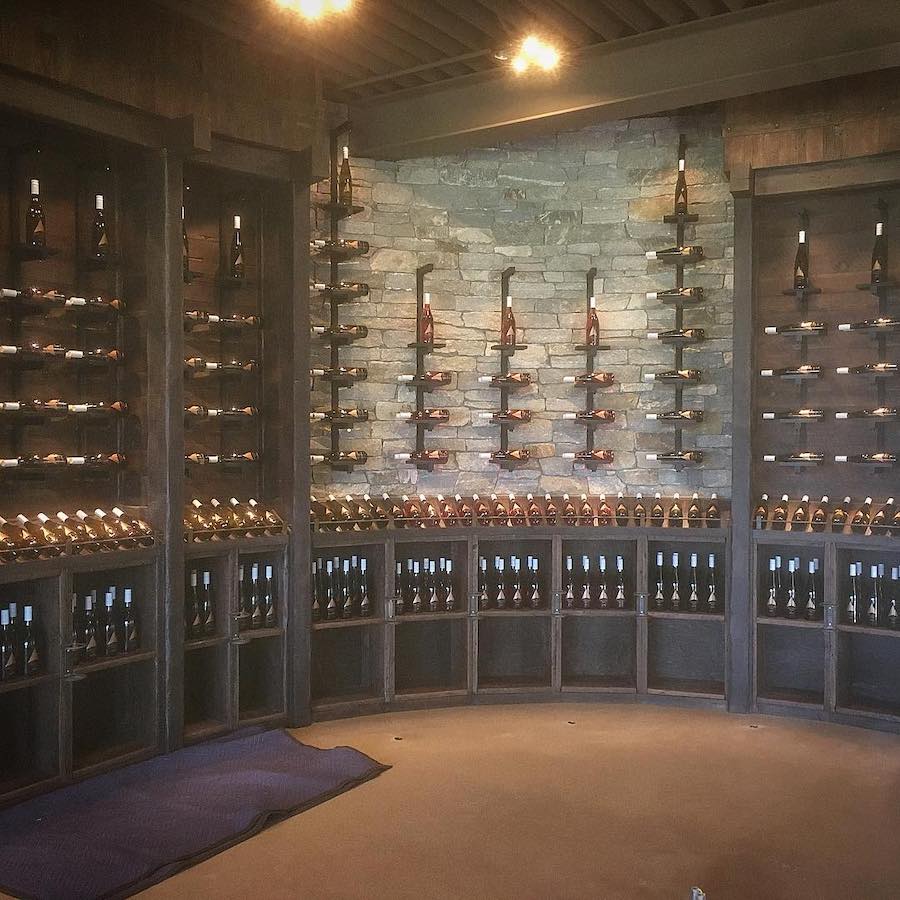 Wine bottles can be stored standing up, laying flat, angled, and in displays. Work with your woodworker to figure out what options are best for you and your space.
Opt For Mahogany or White Oak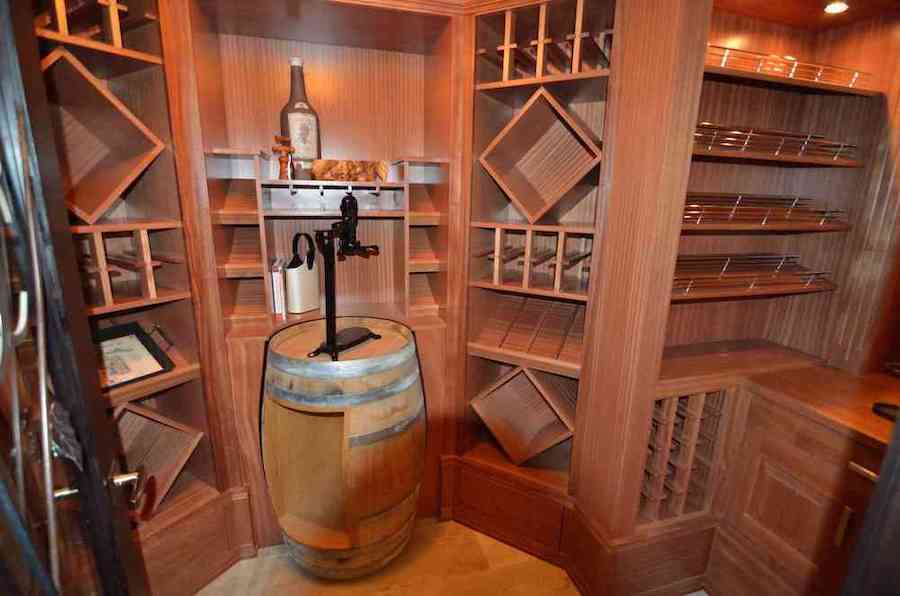 The wood you use for your wine room is critical not just to how it will look, but how it will function. Wine corks allow for certain gasses to pass through, so a poor wood or finish choice can adversely affect your wine.
That's why mahogany and white oak are among the best woods for wine rooms, because they are dense, stable, and, importantly, don't allow off-gassing. These woods look beautiful, and they also keep your wine safe.
We love to work with these woods because they are sourced from ecologically managed forests. This means they are environmentally friendly, as well as plentiful and of very high quality.
We've also found that mahogany and white oak both age nicely, whether they are finished or unfinished.
Learn more about picking the right wood for your wine room here.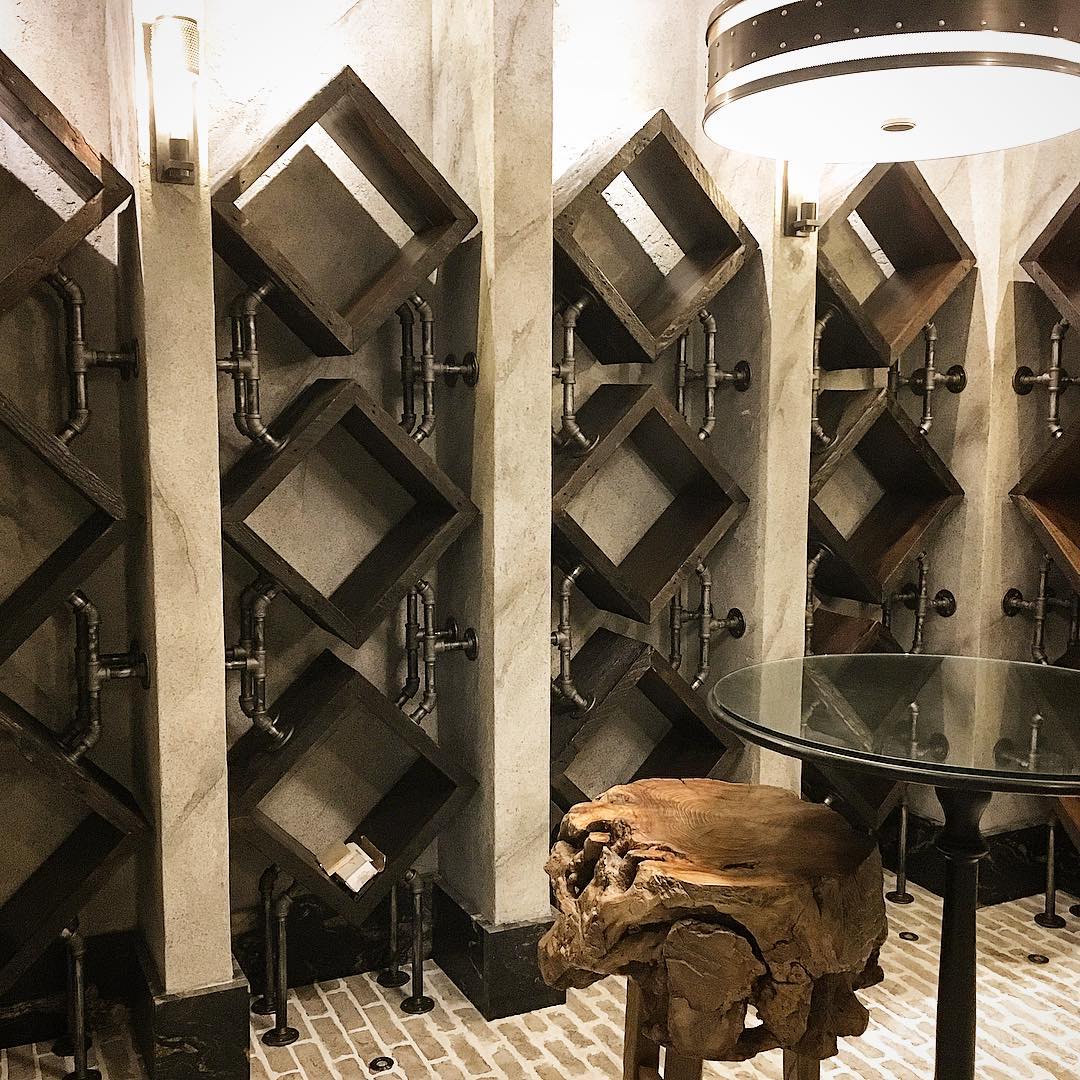 A customer wine rack made from very old reclaimed, repurposed wood.
Choose A Rich Colour Scheme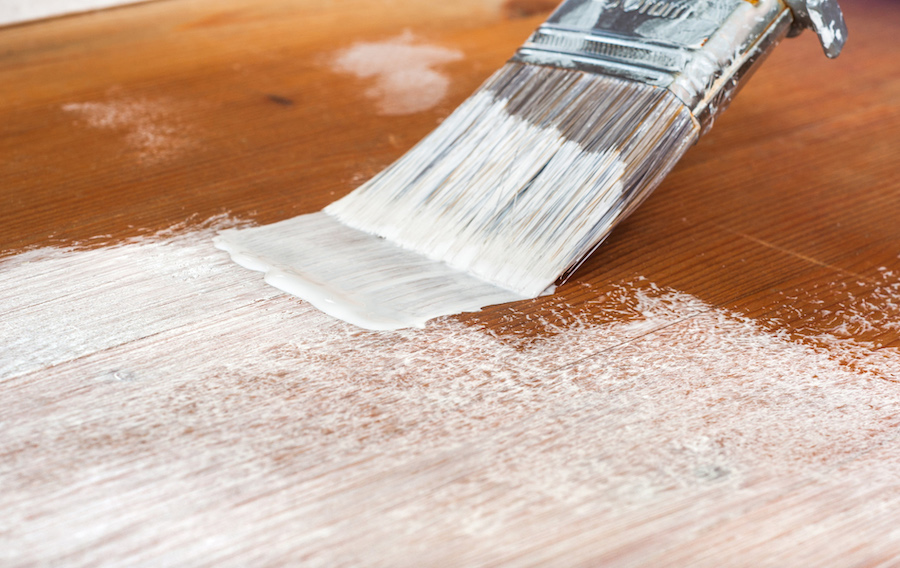 Yes – you can finish wood in a wine room, as long as you use a good quality water-based finish that produces minimal off-gassing. We don't recommend oil-based finishes because they can continue to produce harmful gasses for months and perhaps even years. In a small enclosed space like a wine room, this can certainly something you don't want.
When it comes to creating a colour scheme, pick one that will stand up to the rich colours in your wine bottles. You want to compliment them, not overshadow. For this reason, it's often wise to go with deep, warm colours.
Or Leave Your Wine Room Wood Untreated For A Rustic Look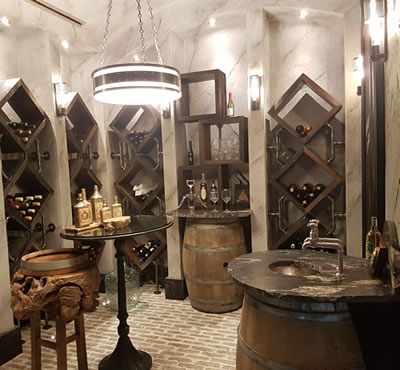 Assuming you've chosen beautiful mahogany or white oak wood, it can be beautiful to leave it unfinished. This can help create the 'old world' look and feel that is so popular for these spaces.
Create A Minimalist Cellar


Finally, not everyone has the space for a full wine room. Sometimes a stunning but smaller wine cellar will do the trick.
Of course at Truwood we're focused on custom woodwork, but it's also fun to incorporate stone, glass, and metal into your space. This is especially true if you'd like to create a smaller but still stunning wine cellar, like we've done for this client.
Our years of experience mean that we know what wood, materials, finishes and designs will stand the test of time in your wine room, while also matching your lifestyle and needs. If you're in the Kelowna, BC area, we can help you add elegance to any space with custom, handcrafted wood and skilled workmanship.  Email our Master Woodworker Andy at truwood@shaw.ca to learn more, or request a quote here.