Custom Woodworking Services Kelowna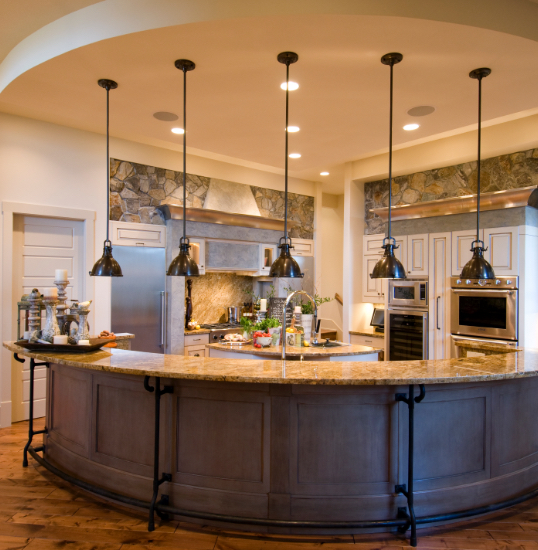 Imagine how warm and inviting your kitchen would be with exquisite wood cabinetry. How unique your bathroom would be with custom wood detailing or millwork. How breathtaking it would be to turn a drab area into a new media room or wine room.
No matter what your vision is, if you can imagine it and it can be made of wood, we can build it! Truwood is proud to offer a wide range of custom woodworking services in Kelowna and surrounding areas.
If you don't see the custom woodworking service you're looking for here, contact us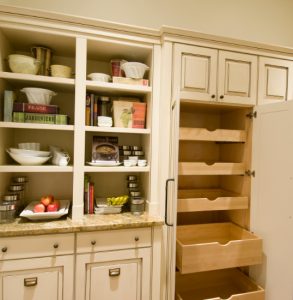 Custom Kitchen Cabinets
The kitchen is the most lived-in area of your home. It's a workspace for creating delicious meals and a gathering place where family and friends connect.
Your kitchen is also the room where you're most likely to have your greatest household investment—and where you're most likely to retain that investment.
That means that kitchen cabinets have to be durable, not just aesthetically pleasing. They are key furniture pieces that endure heavy daily use and exposure to moisture, chemicals and sunlight.
At Truwood, our years of experience tell us which wood and finishes will stand the test of time. Whether your tastes are traditional or tend to be more modern, we can help you design top-quality custom kitchen cabinets and unique storage solutions.
Your custom kitchen cabinets will be the perfect blend of beauty and functionality, ready for all that your family can dish out—today and far into the future.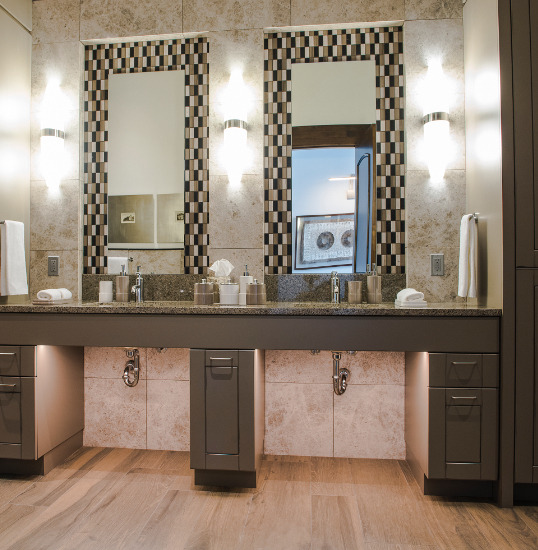 Custom Woodwork in Bathrooms & Closets
We can customize these private areas in your home to be both practical and a reflection of your personal style.
Upgrading your bathroom is an ideal way to create an oasis where you can relax in the tub or shower after a long day. By incorporating wood detailing into your bathroom design, it also adds value to your home and makes you stand out from other sellers.
Looking for a more organized closet? With our custom woodworking closet solutions, it's easy to keep your belongings tidy. From spacious and opulent walk-in closets to minimalist wood shelving, we'll help you maximize space in the most elegant way.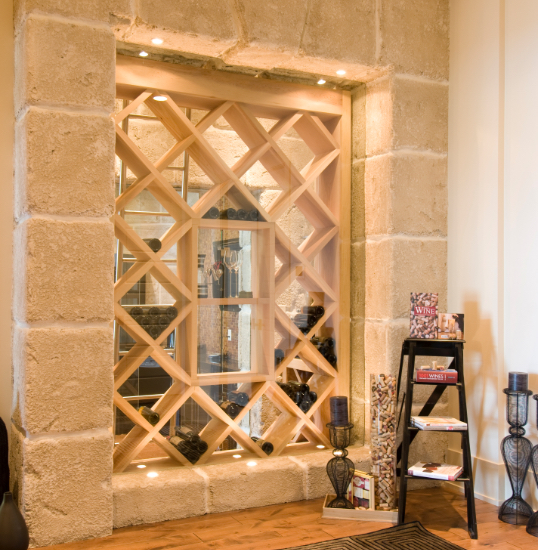 Wine Rooms, Media Rooms and Special Projects
Stepping into an expertly crafted wine room or media room is awe-inspiring. However, when it comes to these uniquely beautiful areas, you don't just need expert craftsmanship— you need technical know-how.
For example, a bad choice of wood or wood finish in a wine room can allow off-gassing. This off-gassing can pass through corks and taint wine, damaging valuable collections.
Our years of experience tell us which wood and finishes will stand the test of time in your wine room, media room or other specialized area. We'll source the materials which best suit your project or application.
If you're designing a media room, we can also work closely with the professionals who are providing the technical equipment for a seamless integration.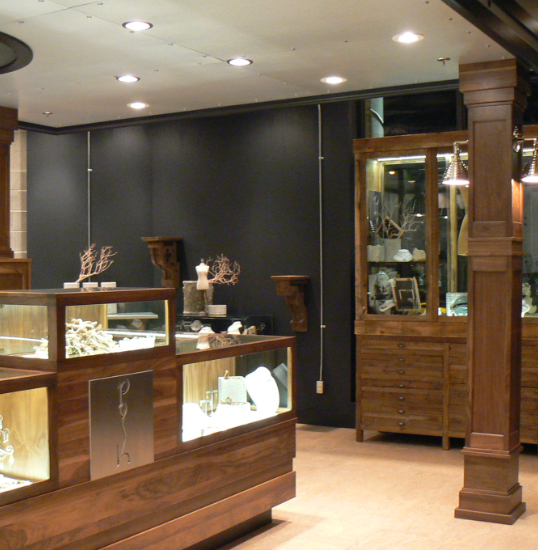 Commercial Millwork & Cabinets
Our custom woodworking services in Kelowna extend beyond residential properties.
From ornate millwork to sleek and modern cabinets, our expert team can transform your vision into a memorable office, restaurant or retail space.
No matter your industry, we always use the highest-quality wood products and finishes for durable and long-lasting luxury.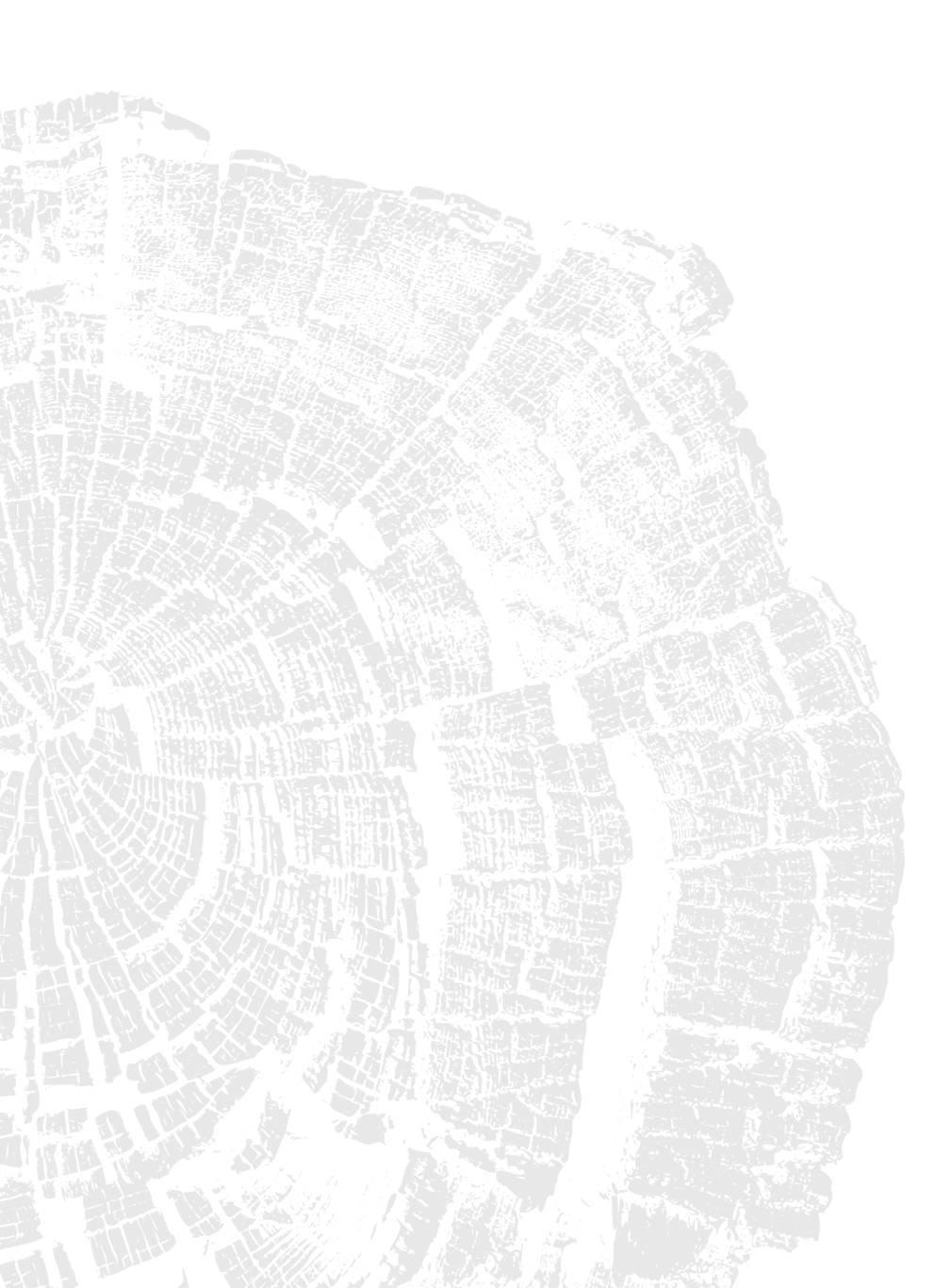 Testimonials
If you are looking to create a space which is fully reflective of your aesthetics, your lifestyle and your creativity – I would strongly recommend Mr. Andy Ingram, of Truwood Custom Woodworks. He will work with you to realize one-of-a-kind statement spaces. You will quickly appreciate that Andy and his team have the ability to masterfully create a finished, functional space with artistry and a flair for the unique. Professional. Collaborative. Detail-oriented. Fine finishing work. Andy has an ease and familiarity working with a full range of materials – with wood sourced both locally and internationally. Andy worked well with our other trades, was certainly on time and on budget, and would be our first call should we wish to build, renovate or create a new space in the future.
Read More