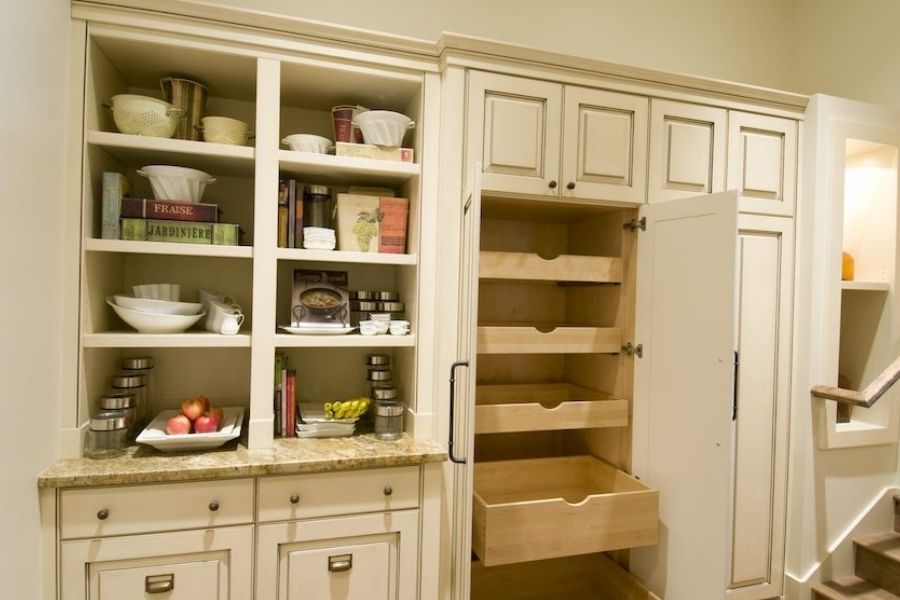 October 27, 2021
2022 Kitchen Wooden Cabinet Trends
Our owner and custom woodworker Andy Ingram uses handcrafted, beautiful and long-lasting woodwork designs and products to make stunning custom kitchens in the Kelowna, BC area. He loves working with clients to create their dream spaces, and he's always up on the latest in custom design trends.
So if you're thinking about redesigning your kitchen in the new year, keep reading. We've asked Andy to compile his top trends in wooden cabinets for the kitchen in 2022.
Trends in Wooden Kitchen Cabinets #1: Open Shelving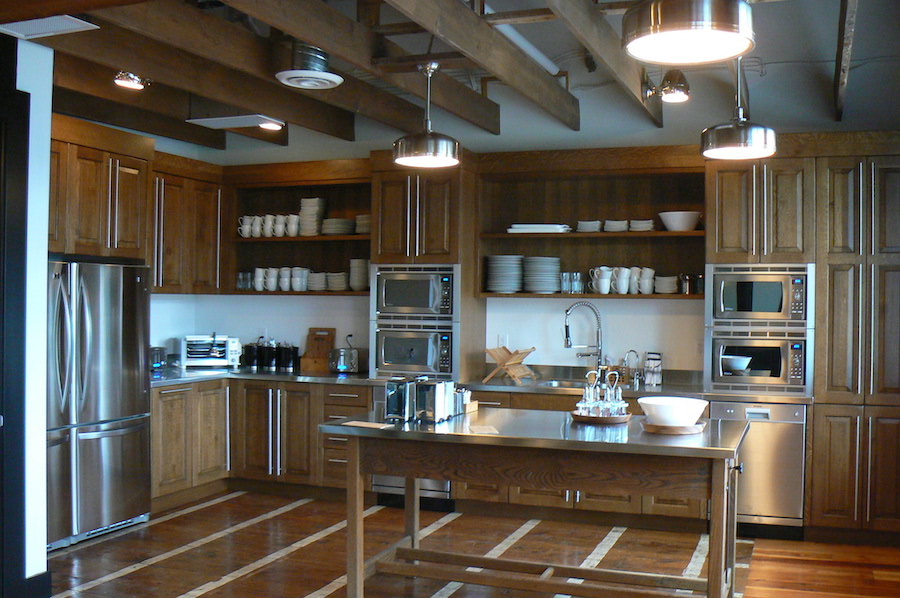 Open shelving is stylish and can give the illusion of more space in the kitchen. Especially when it's smartly incorporated into an overall kitchen design, open shelving adds a contemporary touch, plus a nice way to showcase beautiful or beloved crockery.
#2: Clean Lines and Aesthetics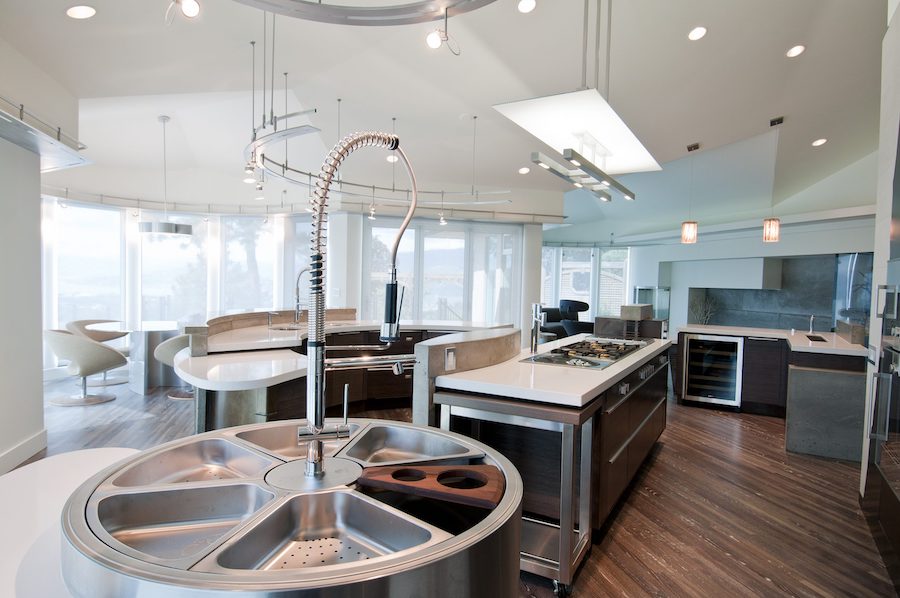 Of course, kitchen cabinet trends follow overall interior design trends, so it's not surprising that minimal kitchens are all the rage. Many of our clients are now asking for clean lines and simple aesthetics in their kitchen cabinets and overall kitchen design.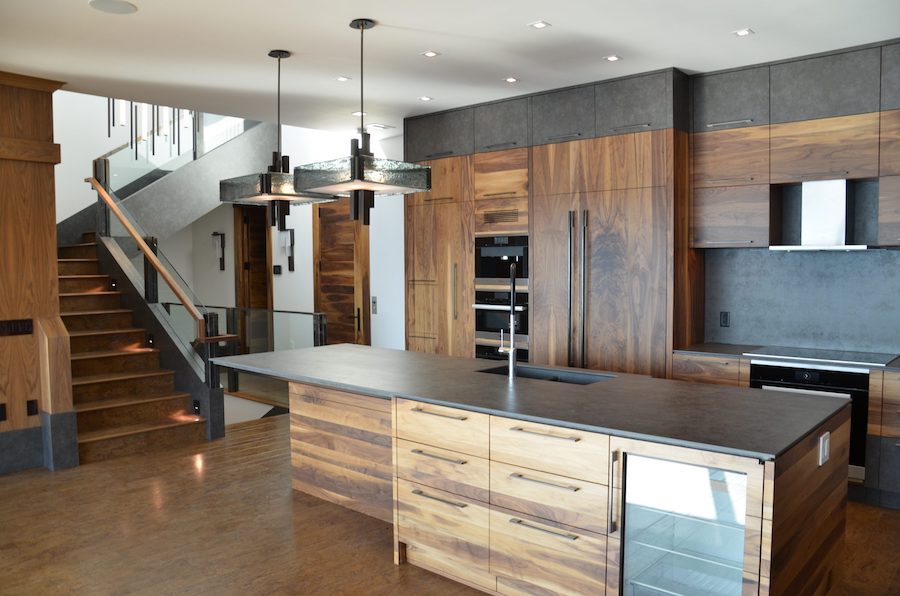 #3: Floor-To-Ceiling Cabinets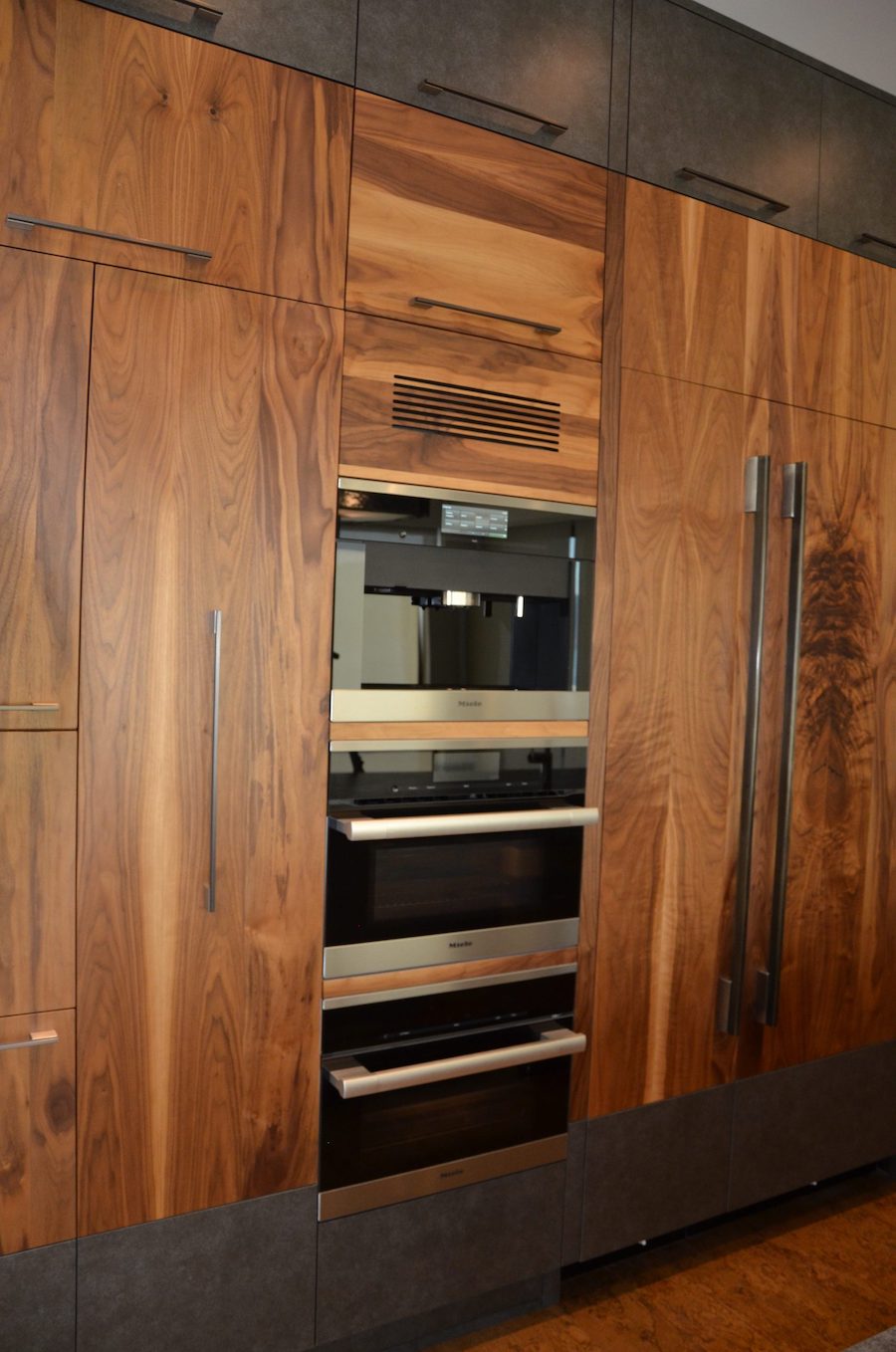 Of course, minimalism is great (assuming it's designed well). But kitchens are working zones! As such, many kitchen designs now implement floor-to-ceiling wooden cabinets that allow for maximum storage.
#4: Custom Storage & Drawers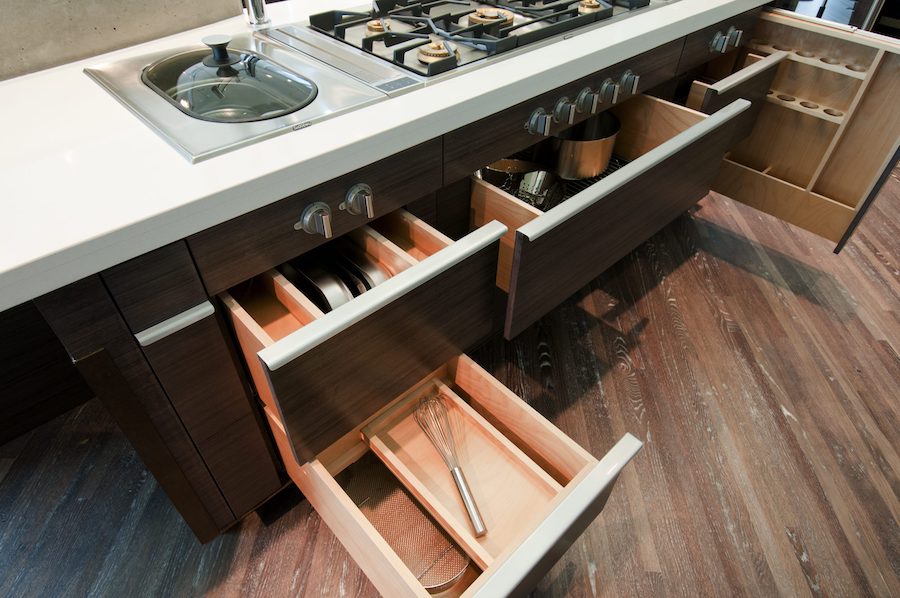 Bye-bye to the overflowing junk drawer. The beauty of custom kitchen cabinets? They're custom! Everyone uses the kitchen a bit differently. Custom cabinets and drawers offer endless storage opportunities that can make cooking and cleaning up so much easier.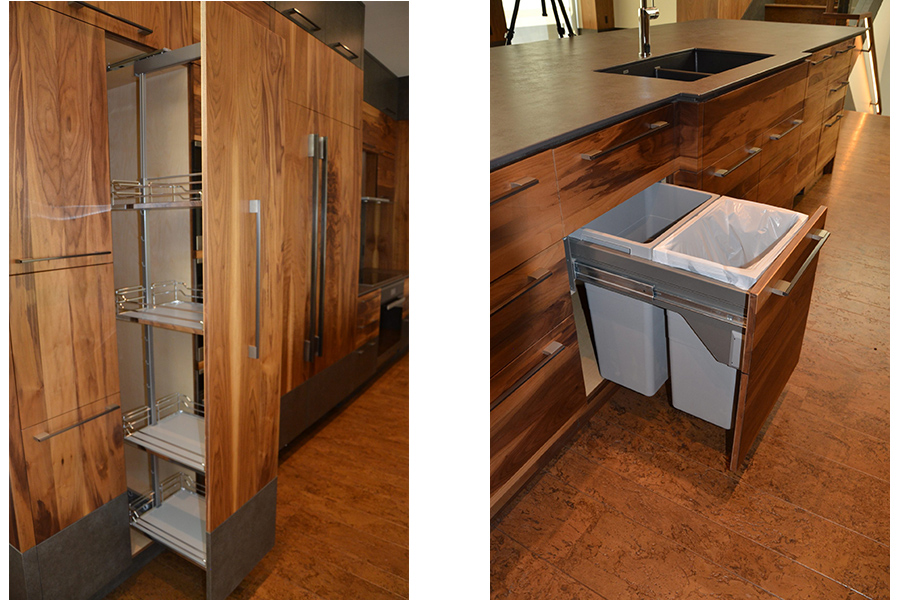 Wooden Cabinets Are Back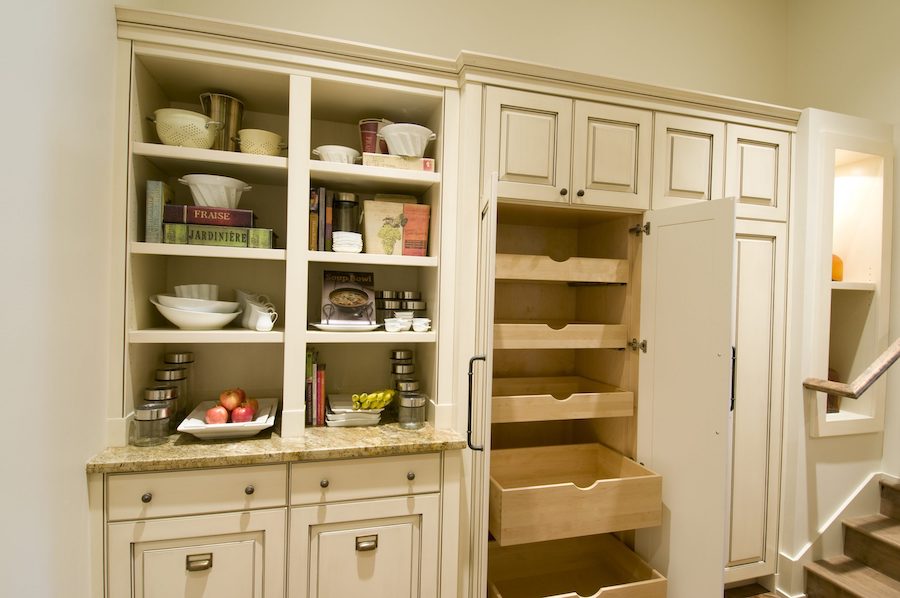 Of course, perhaps the biggest trend in kitchen design is that wooden kitchen cabinets are back! Exquisite wood cabinetry can make a warm, inviting and functional kitchen you'll love for years to come. It can also add value to your home for re-sale. Find three more great reasons to choose handcrafted kitchen cabinets here.
Whether you prefer warm opulence, cozy farmhouse or sleek minimalism, Truwood can help you create a gorgeous kitchen. Using a rich selection of domestic and exotic woods, we help our customers realize their unique kitchen design dreams. Reach out now for a quote.