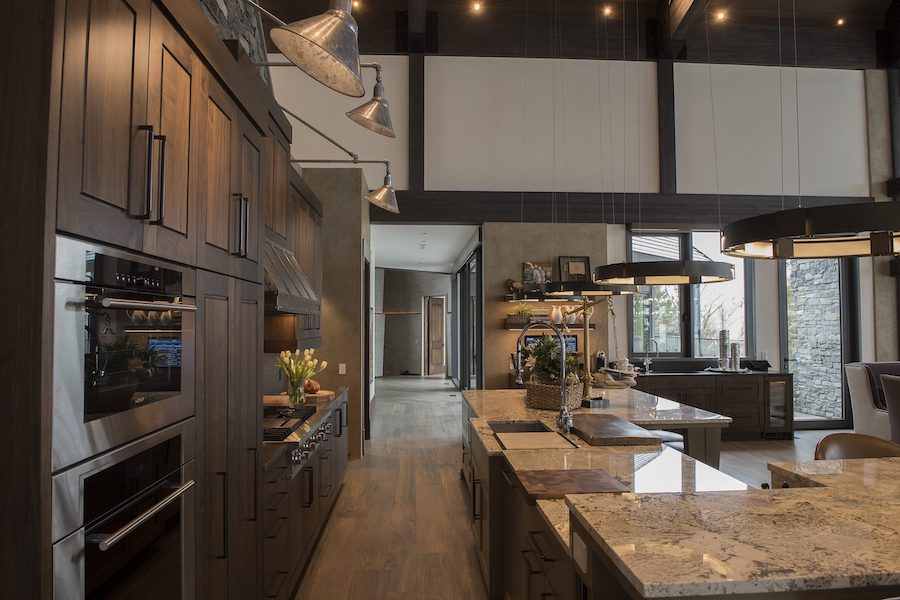 January 22, 2021
3 Reasons to Choose Handcrafted Kitchen Cabinets
The kitchen is the hub of your home. It's where families prepare meals, parents help their kids with their homework, and guests gather at dinner parties—or will gather, once social distancing is over with!
Because you spend so much time in this space, it's worth the extra effort to create a room that's both functional and inspirational.
It's also an area where you're most likely to retain your home reno investment. Research has shown that the rooms potential buyers most closely inspect are the kitchen and master bathroom.
To add style, function and value to your home, consider handcrafted kitchen cabinets to:
Make any space uniquely yours.

Instead of white stock cupboards or the last owner's design, you'll be able to pick what works best for your lifestyle, taste and budget.

Cabinet making is an art, and we take our craft very seriously. As a trusted cabinet maker in Kelowna, we can show you how using natural wood can provide a warm, personalized feel to your home.

When you're choosing handcrafted kitchen cabinets, it's easy to tie in your home's overall aesthetic to make every room flow together seamlessly.

For example, we can work with woods and finishes that will continue a rustic farmhouse, Shaker style, beach house chic or modern appeal throughout the area.


Endure whatever your family dishes out.

Your cabinetry isn't there purely for aesthetics. In addition to looking elegant, cabinets are key furniture pieces that get a lot of use and abuse over the years.

Not only are people opening and closing them on a daily basis, they're also constantly exposed to moisture, chemicals and sunlight.

Over time, many materials can fade or warp—but not our woods. At Truwood, our years of experience tell us which woods and finishes will stand the test of time.

Whether your tastes are traditional or tend to be more modern, we're your go-to cabinet maker in Kelowna.

Take storage to the max.

With stock cabinetry, storage space can be limited. If you don't have enough space, you either have to clutter up countertops or bring in storage containers that don't flow with the rest of the room's design.

With custom cabinetry, you can truly personalize your storage solutions. Whether you want a big pantry to keep extra food in or a convenient, out-of-the-way garbage and recycling drawer like in the photo above, you'll get exactly what you want.
Choosing handcrafted kitchen cabinets makes a huge difference to both the beauty and functionality of your home. The right cabinetry will look incredible, help you best utilize your kitchen's layout and floor plan and increase your home's "wow factor" if you decide to sell.
If you're looking for a cabinet maker in Kelowna, Truwood can help you realize your design dreams. Contact Andy if you have a project in mind and would like a quote.