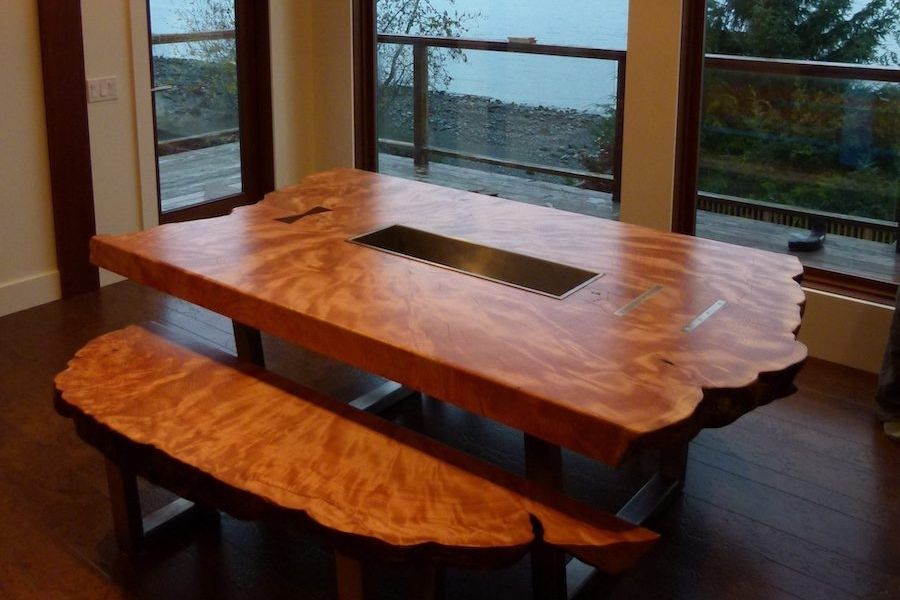 September 22, 2021
7 Custom Wooden Décor Ideas for 2022
It's that time of year. Leaves are falling, pumpkins are filling our doorways, holidays are just around the corner … and interior design projects for the new year are on the top of all our minds. Especially after another difficult year, many of us are thinking about sprucing up our homes in 2022, and we're happy to help.
We've asked our owner and master woodworker Andy Ingram about what his Kelowna, BC clients are clamouring for these days. Here are his top seven custom wooden décor ideas for 2022.
Custom Wooden Décor Idea #1: Floating Stairs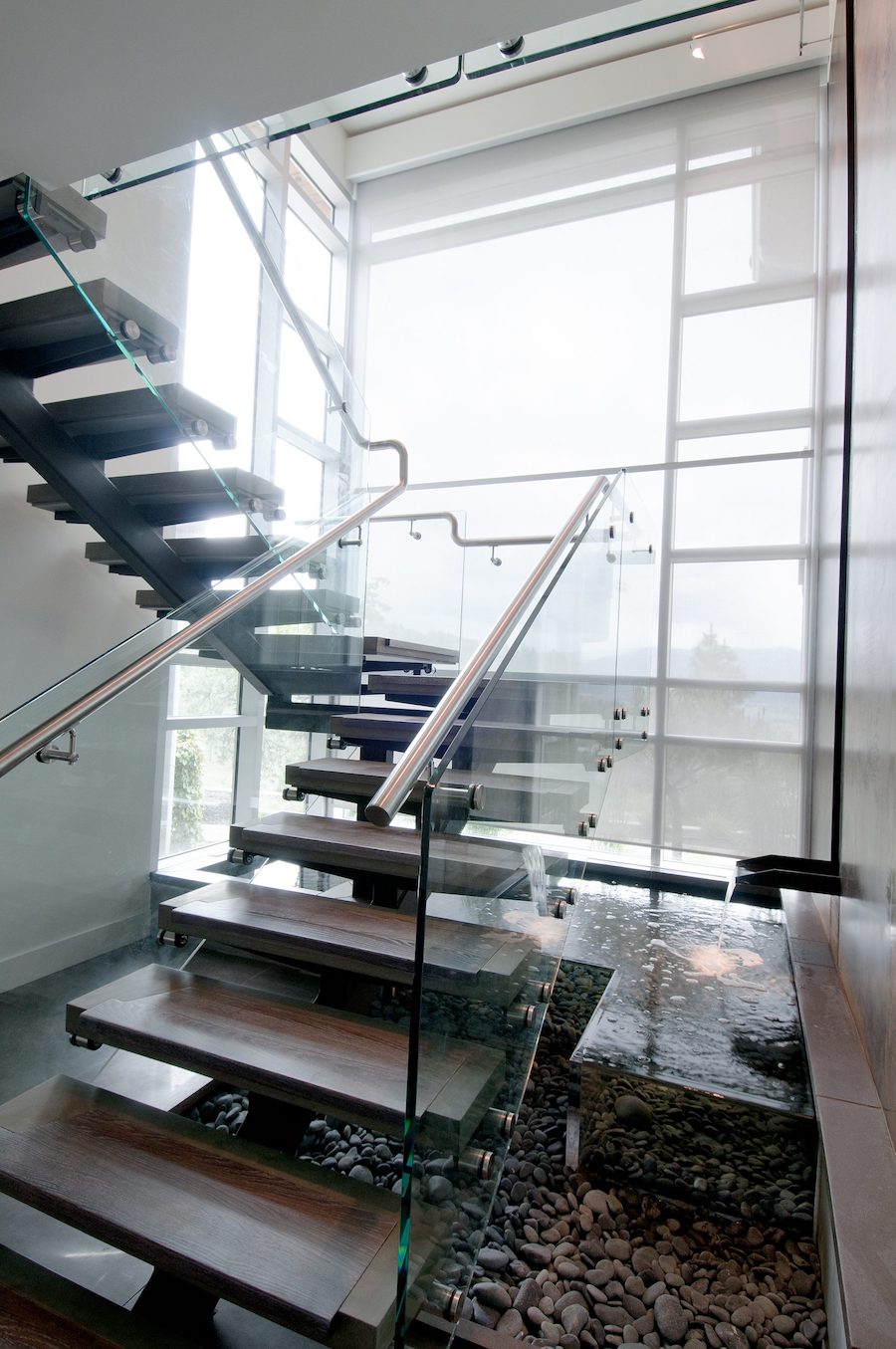 Andy loves bringing custom woodwork into all areas of a home. Maybe you've brought custom elements into each level of your home, but have you thought about the space between each level?
Custom wooden staircases and/or railings are always a lovely and unexpected touch in a home. Floating staircases add even more wow factor.
#2: Media Rooms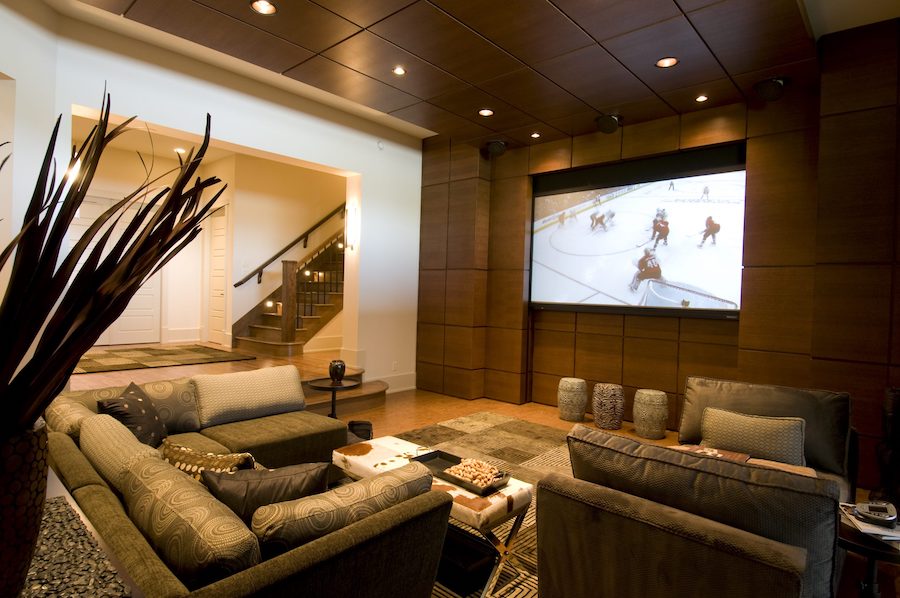 Stepping into an expertly crafted media room can be truly awe-inspiring. When we design a media room, we work closely with the professionals who are providing the technical equipment for a seamless integration. The result? Everyone's going to want to have game night at your place.
Find more inspiration for building your dream custom media room here.
#3: Custom Exteriors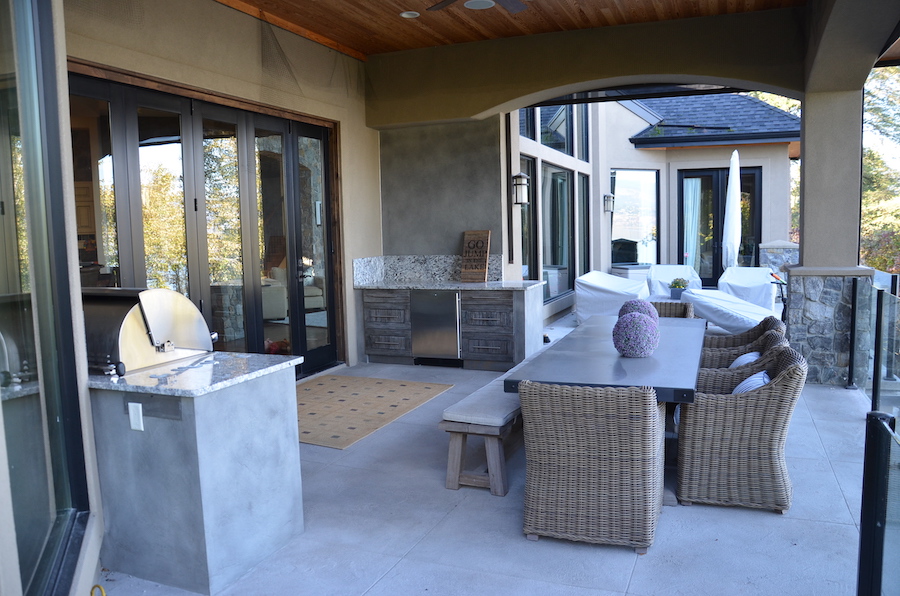 Don't get so focused on interior design that you forget about the exterior! Especially when you work with a craftsperson, your balconies and decks can bring custom wooden décor outside in a truly stunning way.
#4: Minimalist Bedrooms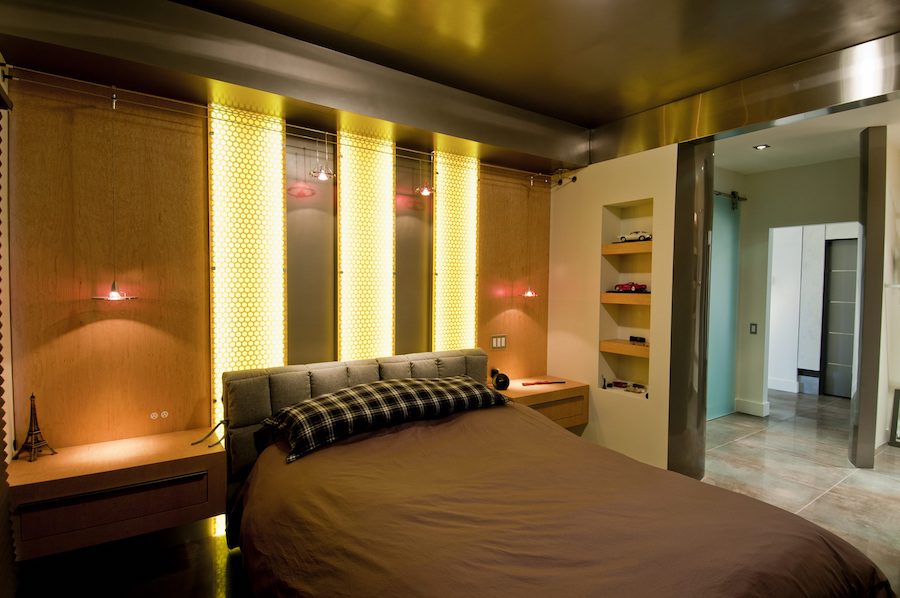 Minimalism has been a dominant design trend for awhile, and it shows no sign of slowing down. Bringing in sleek custom wooden elements to a bedroom can create a clean aesthetic and attractive minimalist bedroom that will stand the test of time.
#5: Wine Storage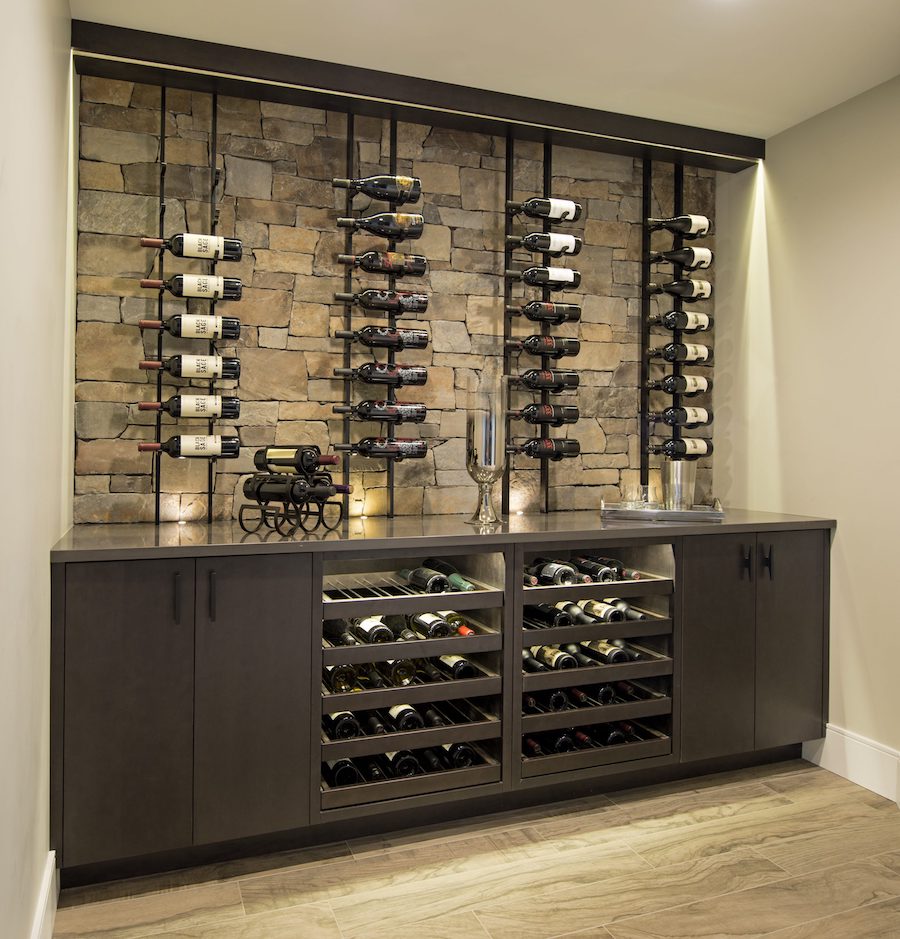 We love designing wine rooms (see our tips on picking the right wood for your wine room here).
Not enough space to dedicate a whole room? Not to worry: custom wooden wine storage can be incorporated throughout your home.
#6: Showstopper Statement Pieces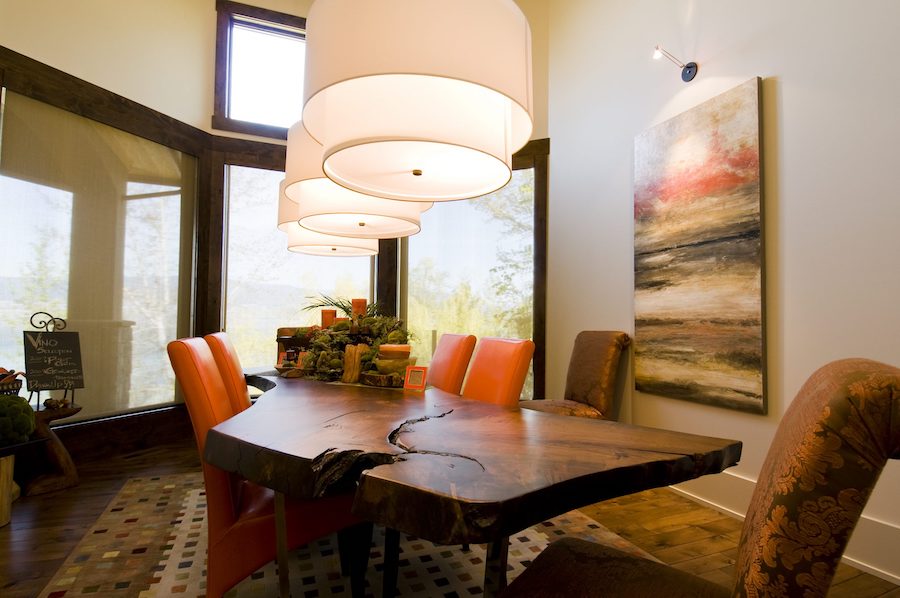 Sometimes, it's all about the statement piece. And nothing makes quite a statement piece like a custom wooden table.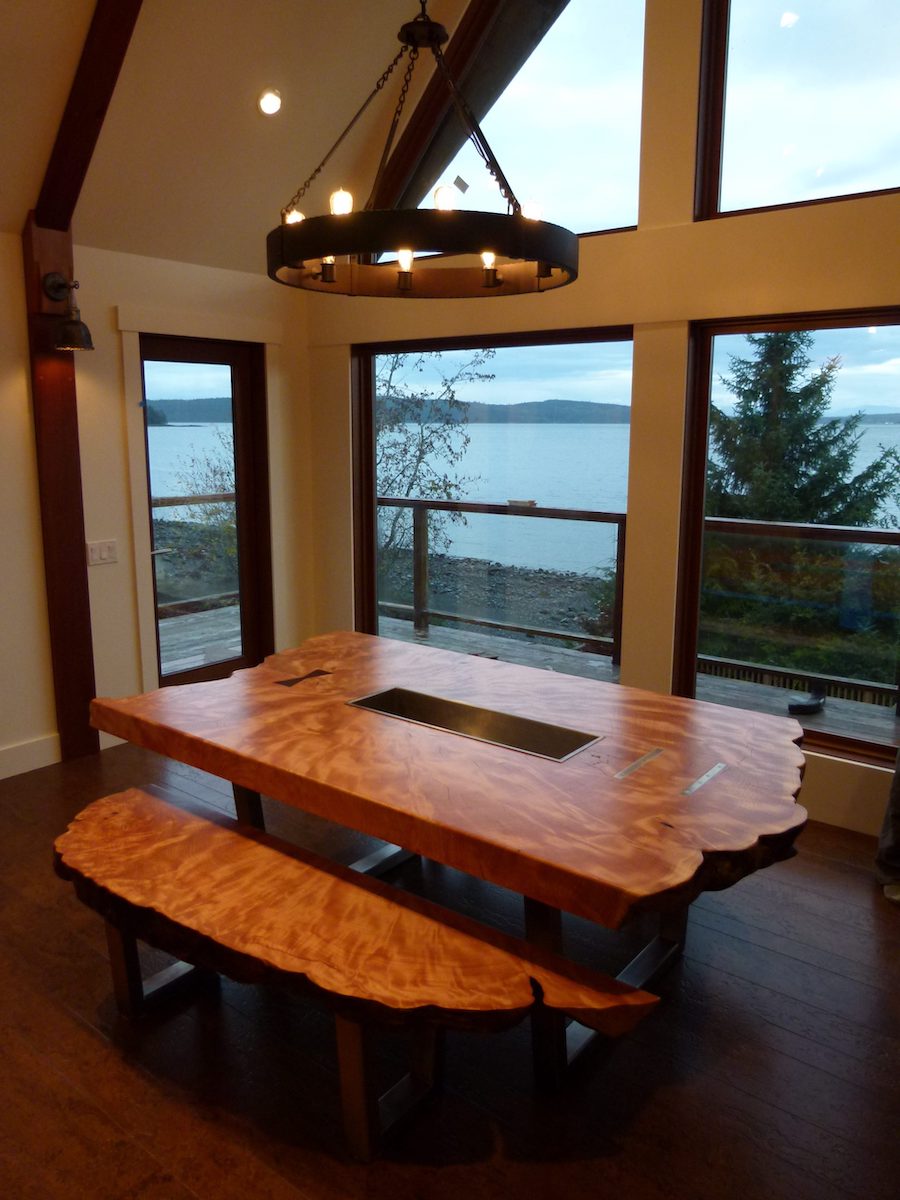 Custom wooden tables bring everyone together in the most beautiful way possible.

#7: His-and-Her Bedside Storage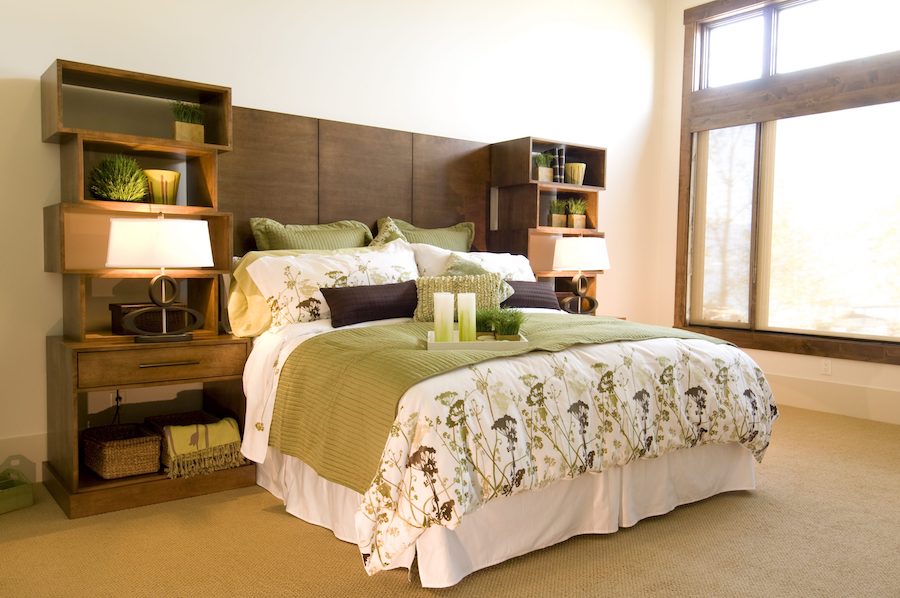 Who needs overflowing bedside tables when you can bring in a complete bedside storage system? This custom headboard is beautiful and functional, and one of our favourite custom wood décor ideas for 2022.
No matter what your custom wooden décor dream is for 2022, we can build it. Reach out now to get started.