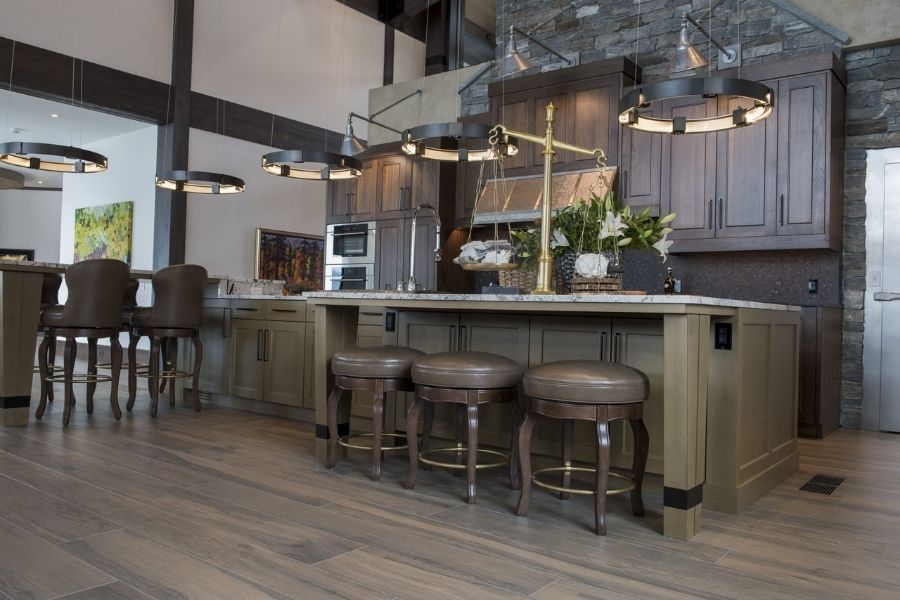 January 19, 2022
The Benefits of Using Custom Carpentry and Millwork for Renovations
When you're renovating your home, a lot of tough decisions have to be made.
Among other things, you have to decide what elements of your home you want to renovate, choose the right designs and materials, and most importantly, hire the right contractor(s).
That being said, when you're making all these decisions, do you want to work with an inexperienced contractor who's going to limit your options and creativity, or do you want to work with a master craftsman who can make any design a reality?
If you chose the latter option (I think it's safe to assume you did), then you need to work with an expert with decades of experience and the passion to produce practically anything – from the purely functional to the lavishly extravagant.
Our master woodworker, Andy Ingram, has more than 30 years of experience in woodworking, he's incredibly passionate about what he does, and he can work with you on basically any design, from inception to fruition.
So, if you're on the fence about whom you want to hire for your renovations, read on to find out more about the benefits of custom carpentry and millwork, and have a look at what Andy can do for you.
Benefits of Custom Carpentry and Millwork
Customization
Hiring someone to do custom designs for all the wood elements of your home decor allows you to customize your home in essentially any way you want.
You don't have to settle for the baseboards or crown moulding you'd find sitting on the shelves at your local hardware store, and you can choose whatever wood and finishes you like.
If you want something more elaborate, or an unorthodox design that's never going to be mass-produced, it's possible. If you want kitchen cabinets with built-in moulding that flows right up to the ceiling, you can have it.
No matter what you've envisioned for your space, we can make it happen. For a better idea of what we can do, check out our custom woodwork design portfolio.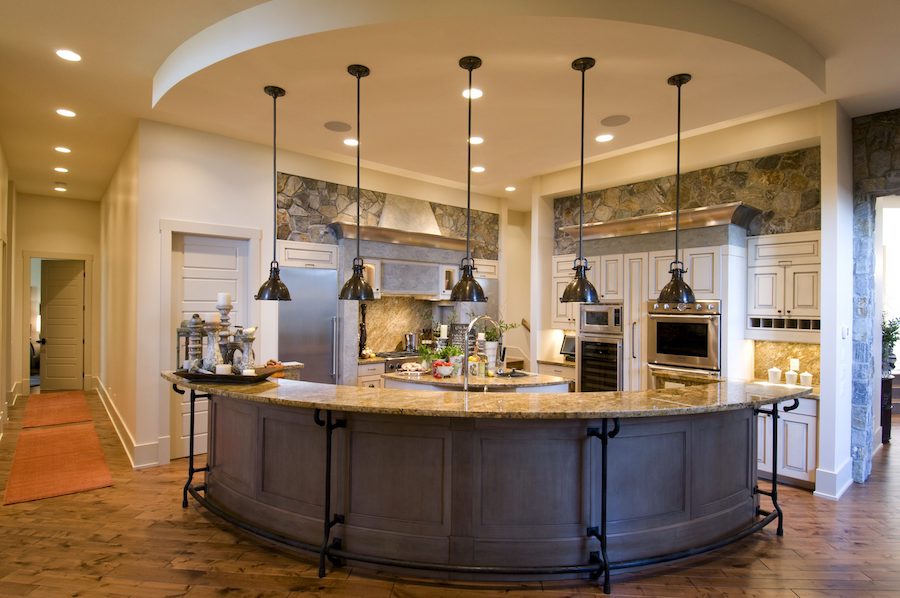 This kitchen offers a great example of what Andy's capable of creating.
Longevity
Everyone knows you get what you pay for, and when it comes to renovations, this old adage couldn't be any truer.
Hiring someone to create custom carpentry and millwork for your home is probably going to cost more than if you hire someone who's just going to use mass-produced products and do the bare minimum.
However, custom woodwork created by a master craftsman is going to last considerably longer than off-the-rack components installed by an amateur, and those custom-made pieces are less likely to require repairs or alterations in the future.
Return on Investment
All this talk about things being more costly might sound intimidating, but when it comes to renovations, they should be seen as more of an investment than an expense, especially if they're done right.
Undoubtedly, if your home presents potential buyers with a plethora of opulent designs and unique, custom-designed features, it's going to snag a much higher price.
People tend to be more impressed by things that are one of a kind, and when they've been house hunting, chances are they've seen the same old, boring aspects in half the houses they've looked at.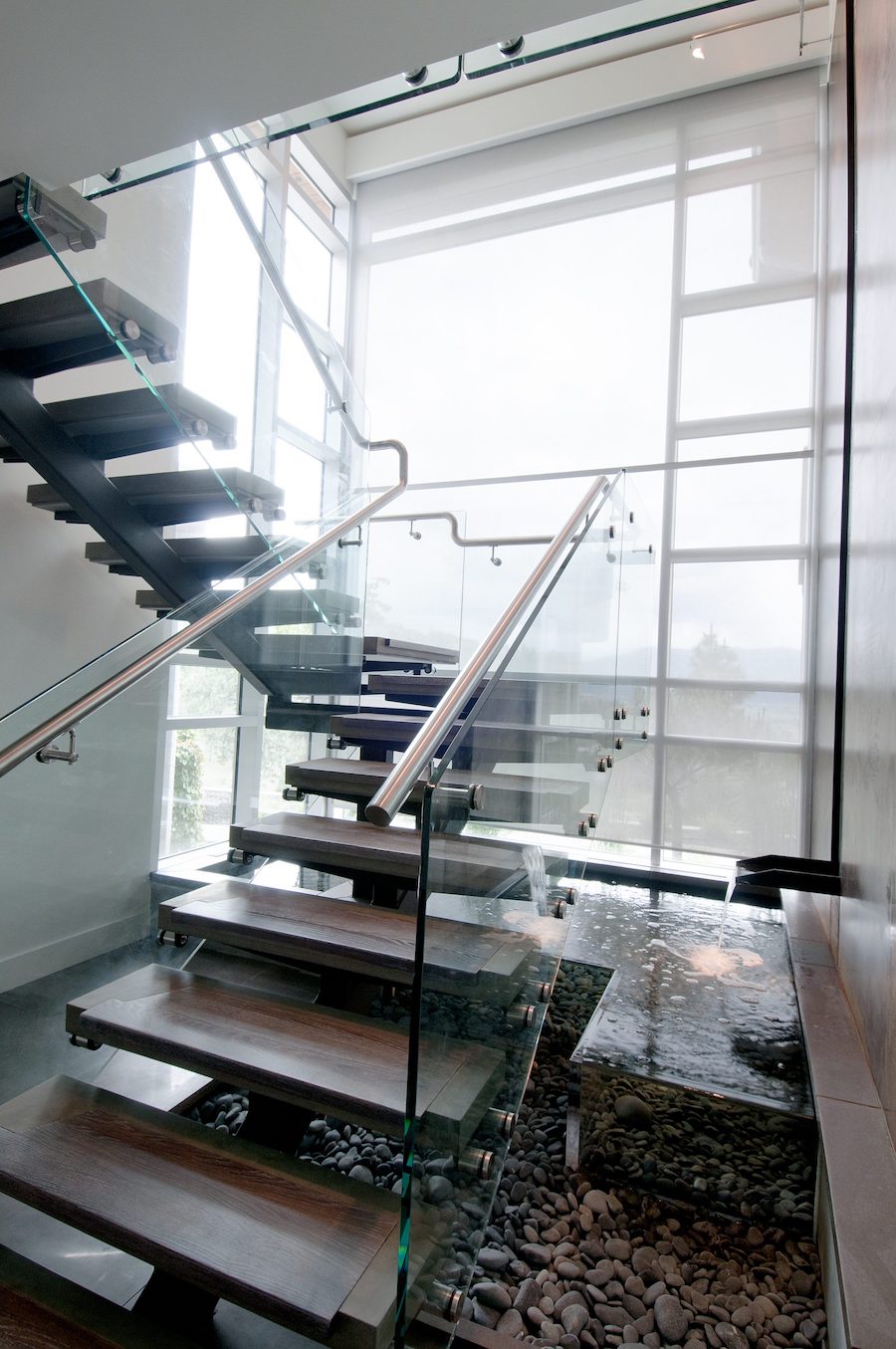 Features like this floating wood staircase are sure to increase the value of your home.
Flexibility
Working with someone who's truly a master of their craft gives you the adaptability to make the most of every single space in your home.
One of the problems people face when doing renovations – especially when they're working with less experienced contractors – is that they're often told their ideas are not feasible. There always seems to be some sort of problem or reason why something can't be done.
And to make things easier for themselves, and avoid embarrassment, these kinds of contractors won't admit that they're not equipped to do it – they'll tell you it's impossible.
But truth be told, nine times out of ten, that's not actually the case, and if you were working with a master craftsman, they'd probably tell you the exact opposite.
Whatever you have in mind for your home, we can work with you to utilize every last inch of your space. And if you think your design ideas deserve the best carpenter in Kelowna, you need to contact Tru Wood Custom Woodworks. Give Andy a call at (250) 765-5608 or send an email to truwood@shaw.ca and let's get to work on the carpentry and millwork for your renovations.