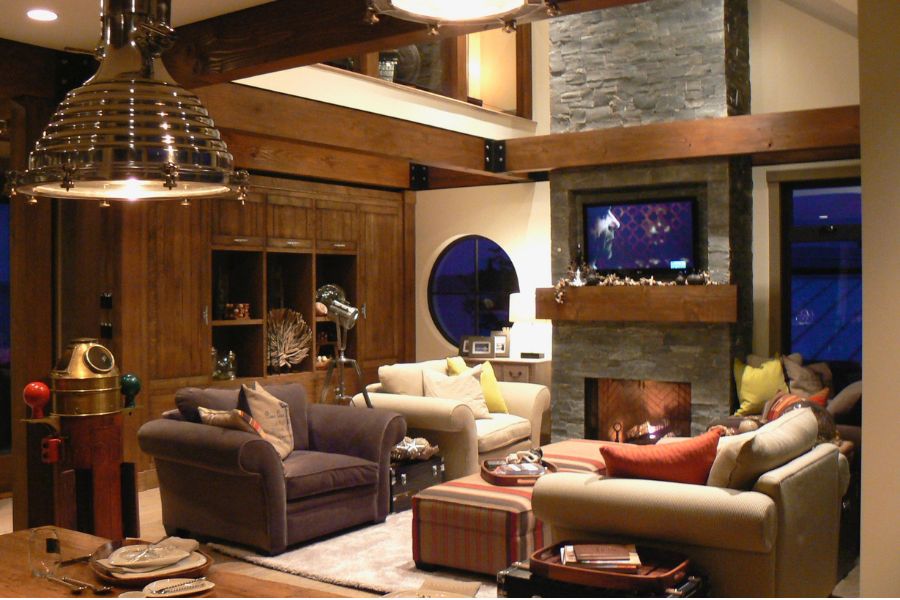 October 19, 2022
5 Ways to Incorporate Custom Millwork Into Your Home
When you own a home, you want it to look beautiful and have a distinct appearance that reflects your unique personality and style.
But making that vision come to fruition is typically much easier said than done.
For each and every element in your home, there are tons of different options, and trying to make all these decisions can be completely overwhelming.
At the same time, if you're not sure what all those options are, or don't know anything about home renovations, then it can be tough to even know where to begin.
That being said, one of the most visually stunning ways to ensure your place stands out from the crowd is by incorporating custom millwork into your home.
But many of you probably don't know the first thing about millwork.
So, for those of you who have no idea what it is, the term millwork describes decorative and functional materials for use on the interior or exterior of buildings.
With that said, if you're wondering how to use millwork in your home, or you're feeling overwhelmed by all the potential options, then you're going to want to keep reading.
Because in this article, we're going to explore some of the best ways to use custom millwork in your home, so you can make a more well-informed decision.
How to Include Custom Millwork in Your Home
As we mentioned above, the options for using custom millwork in your home are practically limitless.
So, with that in mind, below we've provided several examples of how you can use these design elements in your home, so you have a better idea of what your options actually are.
A Custom Coffered Ceiling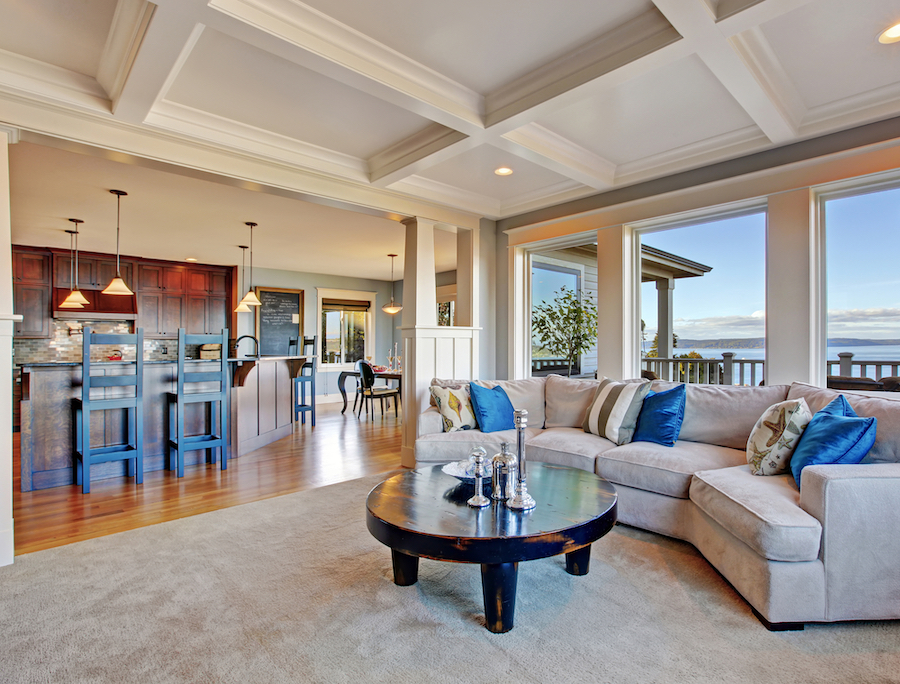 In case you're not sure what a coffered ceiling is, the term refers to ceilings that contain architectural details, which consist of a series of octagonal, rectangular, or square sunken panels, often arranged in the form of a grid.
Now, ceilings are one of the most overlooked aspects of any room, but despite the fact that most people tend to ignore them, using custom millwork to create a coffered ceiling could be one of the best ways to add character and uniqueness to your home.
There's no doubt about it – custom coffered ceilings just look awesome.
As you can see from the photo above, they help to draw the eye upward and make the room seem more spacious, while acting as an amazing complement to all the other elements in the room.
Custom Wainscoting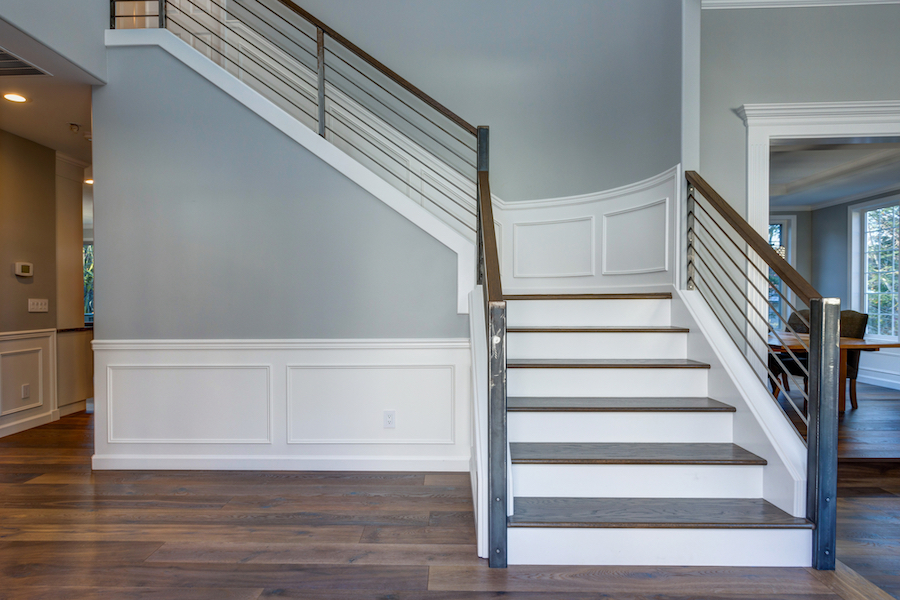 At first glance, many of you are probably asking, "What the heck is wainscoting anyway?"
Well, the word wainscoting refers to a kind of decorative wall covering that includes a combination of boards, mouldings, panels, or trim that cover between one-third and one-half of a wall's surface.
The photo above offers a great example of how wainscoting can be used to create a distinctive look and enhance the beauty of your home.
At the same time, aside from just making your home more stylish and refined, custom wainscoting also adds a layer of protection to your walls.
It helps to protect the paint and drywall from damage, making it particularly good for rooms with a lot of traffic or those that can expect to see a lot of wear and tear.
Custom Crown Moulding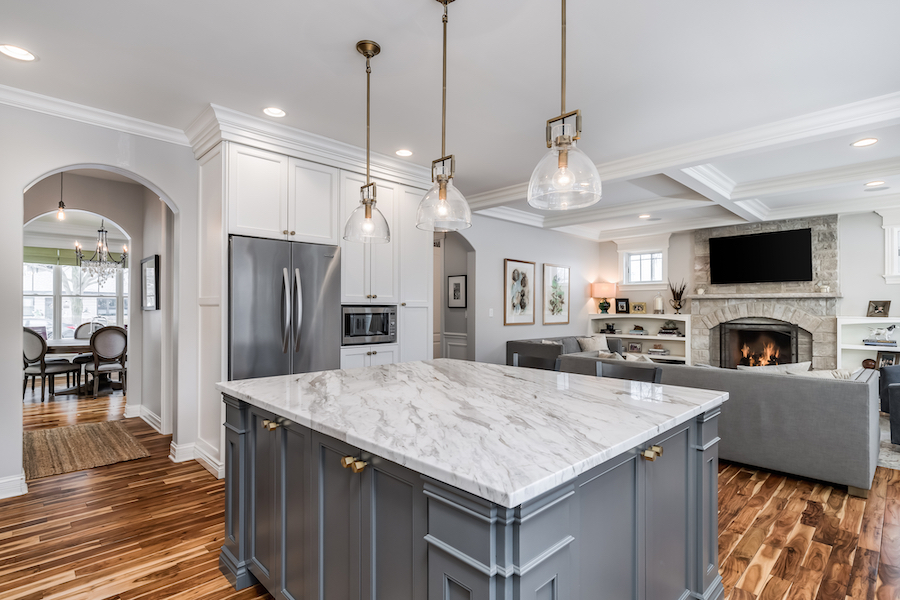 Most of you have probably heard of crown moulding, but do you actually know what it is?
For those of you who aren't quite sure, crown moulding, also called cornices, refers to a horizontal trim that fits between walls and ceilings or is attached to the top of other elements in your home, like cabinets or door casings.
Besides looking beautifully ornamental, as you can see in the kitchen above, it helps to unify the various elements of a room by creating a seamless connection between the walls and the ceiling.
In addition, custom crown moulding can also help to hide imperfections on the ceiling or walls, and it makes your home more visually interesting, helping it to stand out even more.
Custom Cabinetry

Whether it's in the kitchen, bathroom, garage, or somewhere else entirely, cabinetry can be as beautiful as it is functional.
And if you want to ensure your cabinets are going to fit in perfectly with the rest of your décor, and make efficient use of the space you have available, then custom cabinetry is definitely your best option.
That being said, custom cabinetry also affords you a wide range of design choices, from the type of wood to the finish or paint, the hardware you want to use, and the size and shape of the cabinets.
Moreover, custom cabinets are also going to last significantly longer than something you pulled off the shelf at the local hardware store.
The photo above shows a custom kitchen design we recently completed, and it offers a perfect example of how custom cabinetry can help make the most of whatever space you have available.
A Custom Fireplace Mantel

Most of you probably know what a mantel is, but for those of you who aren't quite sure, the term mantel refers to the structure that fits around a fireplace, and in particular, the shelf that sits above it.
The photo above shows a custom fireplace mantel we created not too long ago, and as you can see, it truly adds a sense of style and grandeur to this space.
When it's done right, it'll frame the fireplace, helping to make it the focal point of the room that it should be.
And aside from just looking great, it also provides a prominent place to display pictures, decorations, and other knickknacks.
Are you looking for the best custom millwork Kelowna has to offer? Our master woodworker, Andy Ingram, has over 30 years of experience, a wealth of knowledge, and he can answer all your questions. If you want to learn more, give Andy a call at (250) 765-5608 or send an email to truwood@shaw.ca.